Over 200+ FREE LIVE CAM
models to chat with! Click HERE!
Huge Breasted MOVIES
TopHeavy has partnered with AEBN for even more huge breasts!
---
TopHeavy DVD Streams
TopHeavy streams it's self made DVDs!
Check out your FAVORITE TOPHEAVY model!

»
Last Update : March 9, 2008
Ronni is one heck of a FIND here at TopHeavy!! When we first saw her we just KNEW she would fit in PERFECTLY!! That FANTASTIC SMILE and gorgeous set of 34FF CUP BREASTS will blow you away!! RONNI is a USA gal and loves to play in the sun! Hailing from the MIDWEST she just turned 19 years old this past MAY! She looks like a great Topheavy model. Enjoy RONNI and her incredible assets she has decided to share with us all!!

UPDATE: This page WILL NOT BE UPDATED!! This page will ONLY BE ACTIVE for the TH FANS to enjoy Ronni and her HUGE CHEST! Due to her OVERWHELMING POPULARITY and the affect RONNI had on the TH FANS and the MANY MANY requests we received, we are turning her page back on!! We are hoping RONNI will see this and get in contact with us for some NEW shoots!!
Click on the link below for this weeks pictures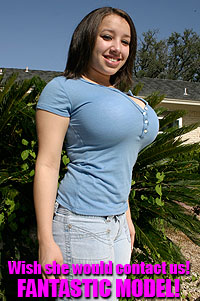 Incredible CHEST SIZE and
only 19 YEARS OLD!!!